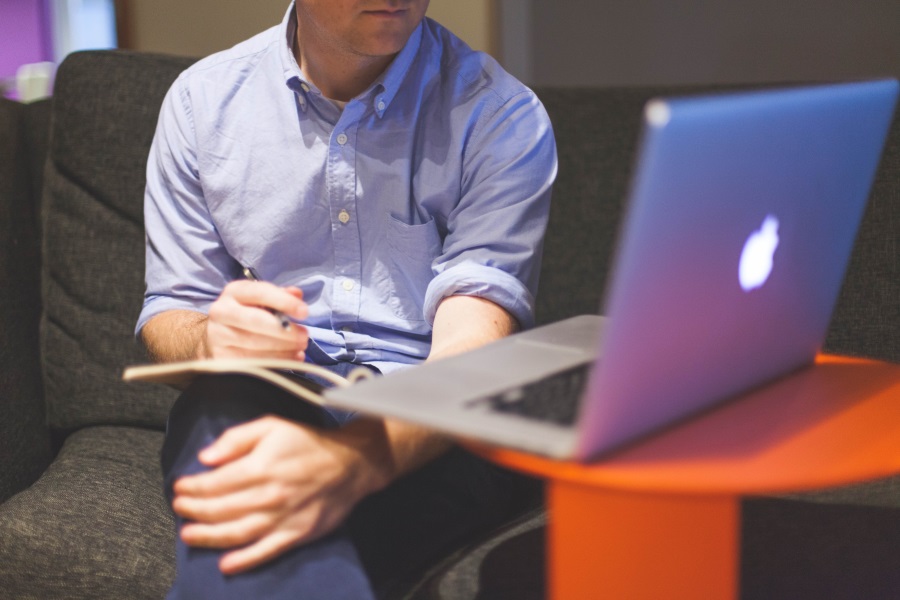 Hericus Software –
Our Story
---
Hericus is a Custom Software development company with deep roots in commercial software application development. Since 2008 Hericus Software has worked with leading edge technologies and companies to provide cutting edge solutions to the challenges faced by modern businesses.
As a small team you have our full attention when it comes to identifying and solving your most painful business needs. With a cumulative experience of over 50 years in the software development world we can tackle the toughest challenges you face.
Read on for more about who we are and what we can do to help you be successful.
We Craft Custom Software
---
For you, software is a tool to accomplish your business goals. For us, software is our business, our craft, and our passion.
The best software tool is the one that you don't think about because it always works. It's always there, it's reliable and you trust it to run your business. Like your favorite diamond coated, carbide tipped Sabre saw – it just works and it always gets the job done.
That's how we approach software development. It's a craft for us, and the end result is a product that you can put your trust in and rely on to run your business. And like any craftsman, we stand behind our work and we will stand with you as you use our products.
We Integrate Complex Systems
---
You run a complex business, and these days that means you have many different software packages in use – most of which don't talk to each other or share data at all. From different file formats, to different database backends, to different languages, time zones, and currencies, getting your software systems to talk to each other is a major headache. A headache that you'd rather not have. You'd rather be focusing on your business.
Integrating complex systems is part of our daily life. It's part of the craft that we do. We focus on getting your software systems to talk to each other so you don't have to. Whether it be as simple as migrating data from one database to another, to rule-based, custom triggered, many to many transforms that touch several different systems at the same time, we've done it and we have the tools to help craft a solution for your business.
Go back to running your business and leave the integration headaches to us.
We are Tool Builders
---
Software is a craft to us, and the best craftsmen are very picky about the tools they use. Quality is critical because if a tool lets you down in the middle of a job – it's not only worthless, it's costing you time and money that you don't want to spend. The very best tools that we use are the ones we have crafted ourselves. They make our lives easier, and they will help to solve your software issues with speed, quality, and reliability built in.
There are many tools that you can buy ready made right off the shelf. And we do that as well. But for the best tools – the ones that have to work on time, every time, and do exactly what we need them to do without compromises, those are the tools that we build for ourselves and for our customers. We know they work, and we know we can rely on them. We rely on them every day. Take us for a spin and we know you'll come to rely on them for your business.
An open source web development framework with unlimited results
Helix provides an SDK for building Web Applications with server support for Java, C++, or C#.
Continuous Integration for your Builds and your Team
Automated software builds are the key to continuous integration and stability in your software development lifecycle. Know about problems with the code early, gather the information about the build process in one place, and let Zed handle the automation for you
Zed ( a product developed by Hericus) is really good software; my experience with it so far has been very good. It makes developers lives easy, especially when we have to maintain builds by ourselves ;), we do not have to bother about many other things like configuring build machines to remote hosts, versioning etc. Features other than build are also very interesting. I was really excited with the idea of task management with the spec docs when I worked with my first Studio FS. I am not sure of any other wiki where it is so simple to do. It serves the purpose of a good SDLC management tool. Everything is easily configurable, we never got a major problem working with it so far with hardly any learning time. Forums idea was also a very nice one when communicating with remote teams. Altogether, simple and great ideas, nicely implemented and very user friendly.
Lavanya Konda
FYI – your support is FANTASTIC.
So you know: I continue to use your Zed product with the knowledge that you spend a considerable amount of time helping me do so. Thank you for helping!
John Clayton